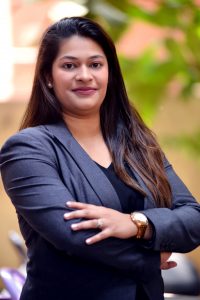 Aparna Vij –
Partner / Head Recruitments:
LinkedIn Profile  | aparna@iplacesolutions.in
A Post-Graduate in HR from Symbiosis Institute of Management Studies with a concrete recruitment
experience, having worked on manpower requirements of Big 4s , leading banks, NBFCs, Pharma
Companies.
Aparna has high level of analytical and research ability and a keen sense of identifying, assessing
leadership potential. Her process rigour and innovation come to play when scouting and hiring the
best candidate.
Apart from this, Aparna, enjoys travelling and is a trained Bharatanatyam dancer.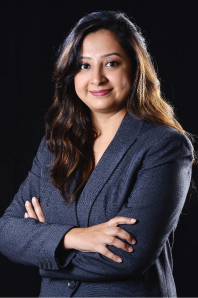 Tanvi Brahmbhatt –

Partner / Head Client Relations

LinkedIn Profile  | tanvi@iplacesolutions.in

A Postgraduate in HR from NMIMS Institute, with a corporate HR experience of 12 years. Tanvi was
the HR Business Partner with HDFC Bank for 9 years. She specializes in identifying leadership
potential, and matching leadership opportunities with the most suitable candidates.

She brings myriad relationships with clients in the Banking, Financial Services along with start-ups.
Her core skill is developing relationships with existing and newer brands to expand the landscape for
the firm.

Apart from this, Tanvi enjoys travelling and cooking.

Developed by